At Staunton and Corse Academy Primary School, we have based our approach on "The Write Stuff" by Jane Considine to bring clarity to the mechanics of writing.  "The Write Stuff" follows a method called "Sentence Stacking" which refers to the fact that sentences are stacked together chronologically and organised to engage children with short, intensive moments of learning that they can then immediately apply to their own writing.  An individual lesson is based on a sentence model, broken in to 3 learning chunks. Each learning chunk has three sections:
Initiate section – a stimulus to capture the children's imagination and set up a sentence.
Model section – the teacher close models a sentence that outlines clear writing features and techniques.
Enable section – the children write their sentence, following the model.
Children are challenged to 'Deepen the Moment' which requires them to independently draw upon previously learnt skills and apply them to their writing during that chunk.
Drawing Club
In our Reception class, we use Greg Bottrill's Drawing Club to form the basis of our Literacy lessons. Drawing club is the brainchild of author and childhood advocate Greg Bottrill, author of the bestselling early years book 'Can I go and play now?' and 'School and the magic of children'.
At this early stage the sessions are based around drawing, pattern and mark-making . As the children are taught more about letters and sounds the mark-making element of Drawing Club evolves into labels, captions and eventually short sentences! Exciting times await on our writing journey!
Handwriting
At Staunton and Corse Academy Primary School we are very proud of our pupil's handwriting and take particular care in our cursive/joined-up handwriting style. We use Letter-join as the basis of our handwriting policy that covers all the requirements of the 2014 National Curriculum.
Handwriting is a basic skill that influences the quality of work throughout the curriculum. At the end of Key Stage 2 all pupils should have the ability to produce fluent, legible and, eventually, speedy joined-up handwriting, and to understand the different forms of handwriting used for different purposes.
We aim to make handwriting an automatic process that does not interfere with creative and mental thinking.
As a catalyst to speedy handwriting we encourage parents and carers to use the Letter-join resources at home and can arrange for free access to the Home Edition of Letter-join. Please view our handwriting handbook here.

Spelling
This follows on from our Phonics work. The children are taught to read and spell age appropriate words from the National Curriculum and are tested on these each week. These structured spelling sessions include handwriting, revision of previous spelling patterns and the spelling and understanding of new words. We use Spelling Shed across the school with each child having their own log-in. Here, the children can practise the spelling focus for the week as well as play games to strengthen their spelling and understand rules and patterns. Children are encouraged to log in at home but are also given the opportunity to use school iPads to access their accounts. Please see our Phonics page for information about how we teach phonics.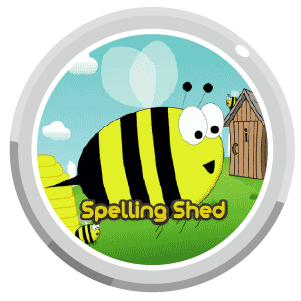 Please view our Intent, Implementation and Impact statement for English here.
Please view our progression of skills in reading and writing here.